Lady Stutfield's Wilde Ride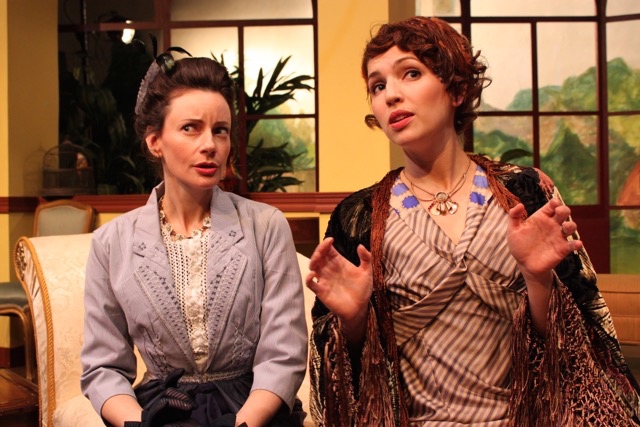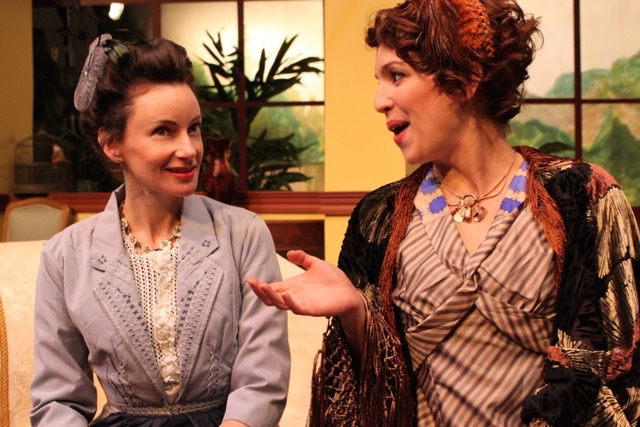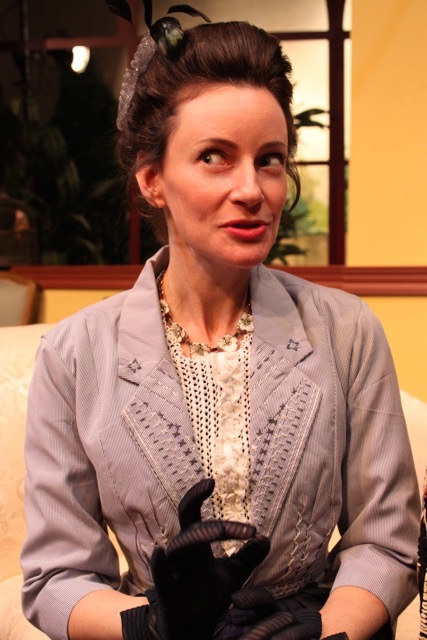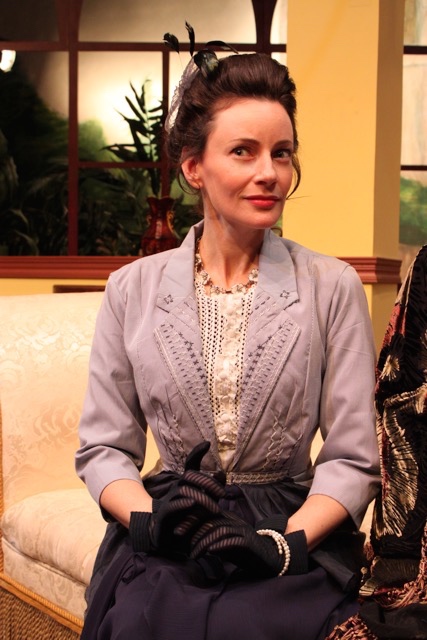 On December 6th and 7th I had the pleasure of playing the role of Lady Stutfield in Oscar Wilde's A Woman of No Importance at Sacred Fools Theatre in Los Angeles. It was such a joy to step into the shoes of a proper lady, and slip into a British accent that I've been perfecting since childhood on those rainy days when I had no one to play with but the little girl in the mirror.
I was so happy to be cast in this production, especially after taking Geoffrey Wade's Shaw, Wilde & Coward class at Antaeus Theatre last Spring. I read a lot of Wilde plays at the time and A Woman of No Importance was my absolute favorite. I firmly believe that you can sit a chauvinist down in the theatre and he wouldn't notice it's a feminist play until the very end, when he's already on the female protagonist's side. If Geoffrey's class sounds interesting to you, he's offering it again in a couple of months. The class prepared me very thoroughly for late 19th century theatre, including dialect work, proper posture, interactions between upstairs masters and downstairs servants, and social dos and don'ts.
I had a great time preparing for the role as well. I did a lot of research on hair and makeup appropriate to the time period and ended up with a Gibson Girl updo, and wearing minimal makeup with a little, slightly period inauthentic eyeliner to make my eyes pop for the audience. I found this hair tutorial on YouTube to base my hairstyle:
Working with Sacred Fools Theatre was an excellent experience. I personally think that this theatre is one of the most cutting edge companies in Los Angeles and I admire their work immensely. In the past year, they have produced a stage adaptation of Do Androids Dream of Electric Sheep?, a hilarious musical comedy about the life of behavioral scientist John Broadus Watson, and a cannibal play called Taste - based on real events - directed by horror master Stuart Gordon. A Woman of No Importance was their first Oscar Wilde production, and I felt very lucky to be involved in this lovely little anomaly. I met some wonderful people and I hope to work with them again and again, especially producer David Mayes and director Armina LaManna.
Special thanks to all my dear friends who came out to support me: Rudy, Barrett & Beth, Raya & Jenny, Priscilla & Thaine, Cameron & Arielle, Simone, Leslie, Crystal, Paul, Liz, Cerina, Paul 2.0, Yuri & Tara, and my "Canadian contingent" Teddy & Dave, and Diane & Bruce! Your applause were so loud at my curtain call and I was incredibly touched. You made this girl feel like she won the lottery. <3
Looking forward to doing more theatre in 2015. Happy new year, everyone!